Well, I took (most of) your advice, tumblr, and went with the sparkly gold dress. It's the safest choice, but the most re-wearable and since I won't know anyone at the wedding, I'd prefer to blend in than stand out this time. Once my friends start getting married (hey Alexi!), I can mix it up with something slightly more offbeat.
I plan to style it with some black Calvin Klein platform pumps, a black envelope clutch, bronzey-gold earrings, peach and gold makeup, and maybe one of these ultra pretty hair accessories from Anthropologie: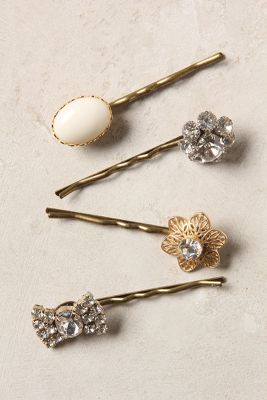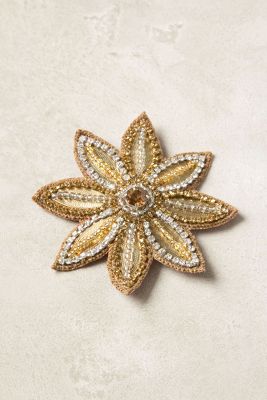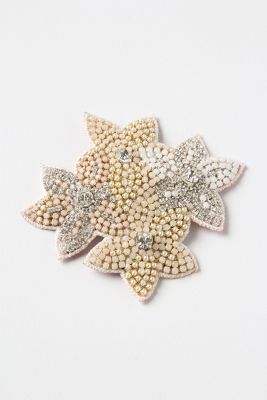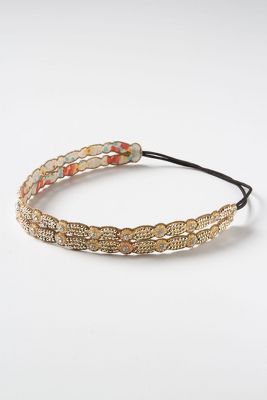 Thanks so much for all your help!